Today, DIY projects are extremely popular.  People generally like the idea of saving money by performing a task or creating something themselves.  You may find tutorials on websites that show you how to clean your own windows at home and may wonder if the DIY window cleaning route is the right choice for you.  Here are the top reasons why you should call the professionals for your window cleaning needs: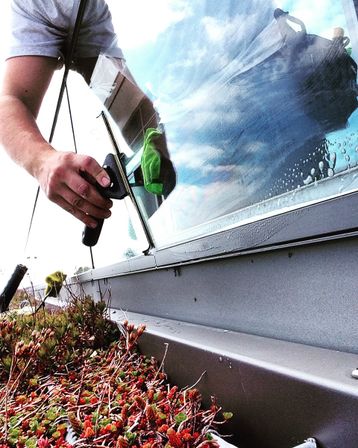 Using the right equipment
Professional window cleaning companies invest thousands of dollars in window cleaning equipment that helps them to do the job in an efficient and thorough manner.  For example, we have invested in our own Aqua Reach System which allows us to thoroughly clean your windows, up to six stories high, without the use of ladders or a skyjack.  Using top of the line window cleaning equipment ensures that you'll get the streak-free look you want, without having to invest in a bunch of window cleaning equipment you'll only use a couple times a year.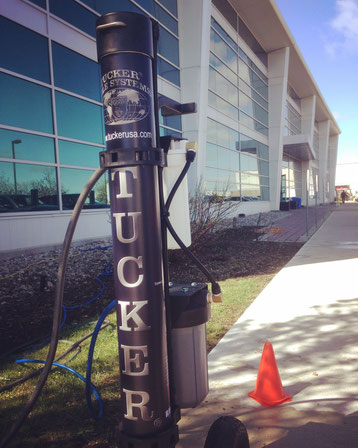 Safety
As we discussed above, the Aqua Reach System allows us to clean your windows, up to six stories high, without the use of ladders or a skyjack.  This eliminates the potential of a dangerous fall while attempting to clean those hard to reach places.  Professional window cleaners are fully insured, WSIB compliant and trained to look out for potential safety issues before, during and after the completion of all jobs.  At Aqua Reach Window Cleaning, safety is our TOP priority. 
---
Convenience
Most people aren't going to take a day off work to clean their windows and when the weekend comes around, most would prefer to spend that time with friends and family.  Enlisting the services of a professional window cleaning company saves you time.  At Aqua Reach Window Cleaning, we will clean your exterior windows while you're at home, at work or at the cottage, giving you the convenience to take care of other important matters or just kick back and enjoy the day.
Call Aqua Reach Window Cleaning today for your free quote! 
Luke
Owner, Operator
Aqua Reach Window Cleaning