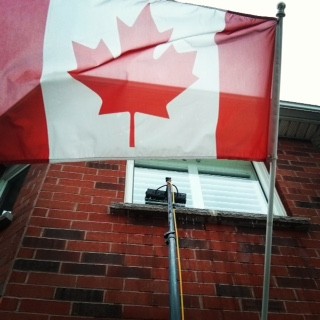 Even if you work 360 days out of the year the truth is up here in Canada your phone is going to be ringing a lot less in January and Ferbrary than it is in May! So how do we window cleaners make the most of a little downtime?
---
Organize your equipment
This is the perfect time to go through all your equipment and see what needs to be fixed or replaced. That spring/summer wear and tear will have undoubtedly taken a toll on some of your water-fed poles.
You can do a lot of the clip replacements yourself  very quickly but if they require a little more assistance there is a great repair kit you buy online.
http://coastalcleaning.uk/shop/
The last thing you want to do is neglect fixing up your tools then be caught trying to repair them on site when your bigger spring jobs start calling.
Water tank/pumps
Depending on your set up you will need to winterize most of your gear out of your vehicle unless you are lucky enough to have a warm place to store everything. Those sub zero temperatures will undoubtedly play havoc with your water lines.
With your equipment out of your van you can see if any of your lines need to be replaced and make sure your pump is working efficiently and if necessary replace it.
---
Marketing
When do you think property managers decide who they are going to use for maintenance services throughout the year? Perhaps a home owner waits until they cannot see out of there windows before they start looking around for a service provider, But commercial property managements will have their budgets in place and will have likely made there decision well before April or May.
So reach out to them in the winter. Phone calls, emails and even snail mail can work but nothing beats a face to face meeting. No need to worry about a long drawn out business meeting a simple hello and dropping off a business card and expressing an interest in bidding on any work they may have available should suffice.
---
These are just a couple of ideas that can point you in the right direction and make a good use of your time until your phone starts ringing off the hook come spring!
Good luck and stay warm out there!